The club would like to wish everyone a Happy New Year and hope that the year ahead is a healthy and successful one for all.  As January unfolds, the club is starting to plan ahead.  On the 13th of January 4.30pm, the youth section is holding its annual meeting at The Green Man, 125 Slough Ln, Kingsbury, London NW9 8YG.  This is a very important meeting and an opportunity for new people to get involved and shape the future of the club.  The club would like to welcome players, parents and and 'new faces' to the meeting who would like to listen and hopefully contribute verbally or by taking an active role in a thriving club in the London GAA.  
There is currently no outdoor training taking place for any section of the club as the season has drawn to a close.  The Youth's winter training sessions for the youngest members of the club will commence Friday 19th January from 6-7pm at Cedars Youth and Community Centre, Harrow.  The club has use of the indoor facilities for U8's and the 4G Astro Turf pitch for those up to Yr. 6.  All boys and girls welcome for those new or familiar to the club.  Please see the download section on the website for further details which includes the relevant managers contact details.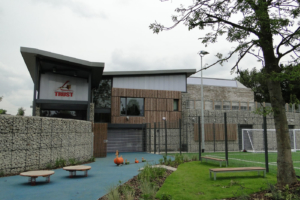 The senior section annual meeting date is to be confirmed.  As soon as the meetings have taken place, updated contact details for the club will be made available.