1.6.2018 Parnells 'Trip to Tipp' is set to depart!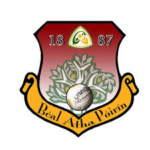 Every year Parnells takes players away  to Ireland to experience a weekend of gaelic fun and are hosted by a club connected to that age group and the coaches.  For the first time, the club is off to Tipperary, Ballyporeen GAA to be exact.  A mammoth undertaking in organisation with numerous club committee involved.  This year that has fallen to two men in particular, Taz (Mick) Griffin and Ollie Sheehy.  Together they have worked on travel, games, entertainment and hosting arrangements.  It has taken months of behind the scenes work and for that the club is extremely grateful.  Children and parents can look forward to an extremely action packed weekend, details of which are below.  These weekends cannot be successful without the 'host' club and Ballyporeen GAA could not have been more supportive and have gone above and beyond to make us feel welcome.  Also, without the sponsors who have helped financially and made sure the players and supporters look the part, these trips would be extremely difficult to undertake and to them we are in their debt.  Many thanks to The Life of Reilly, Carey's, Modebest and A&M Construction and Adrian Maloney.
FRIDAY 01/06/18
Group meet up between 06.00 and 06:20 am outside departures at Stansted airport
Fly to Dublin at 08:15am
Arrive at Dublin airport at 09:25am and have light breakfast
Bus departs Dublin Airport at 10:30am to Croke Park
Croke Park and Museum tour from 11:30 – 13:30 for kids & parents
Bus departs Croke Park at 13:40pm
Arrive at Treaceys outside Portlaois at 15:00 for soup & sandwiches
Bus departs at 15:40 to Cahir in Tipperary
Arrive at Cahir House Hotel at 17:00 to check in
Bus departs Cahir House Hotel at 17:45pm to Ballyporeen
Arrive at Ballyporeen at 18:00pm for meet & greet with host club
BBQ at clubhouse followed by 30 min training session for kids with 2 members of the Tipperary senior football team.
Kids leave with host families at 19:45pm
Adult obstacle course race at 19:45pm ( All adults must take part )
Fun and music down the local bar with hosts.
Return to hotel
SATURDAY 02/06/18
10:00am Football blitz at BALLYPOREEN'S CLUB ( 6 teams , cup and plate final)
14:00pm Annual Duck Derby at the LOTT ( Ducks on sale in advance of the race )
15:00pm Kids treasure hunt /Adults can return to hotel to freshen up
16:00pm Handball tournament in the Big Alley
16:30pm Meet up at Bally Hall for meal and club presentation.
18:30pm Fancy dress & Float parade (Parnells will lead from the front) followed by Ballyporeen's Got Talent in the Hall
20.00pm Music & craic in Meaneys Bar
SUNDAY 03/06/18
09:45am Trip to Mitchelstown caves for kids along with host families
12:00 kids return to clubhouse for family fun and light hurling training session with possible Tipperary senior hurlers
13:00pm Fond farewell to Ballyporeen and bus back to Dublin airport to the songs of Fintan Doran
17:30pm Fly back to Stansted airport.
We wish everyone a safe journey and hope they have a fantastic weekend.