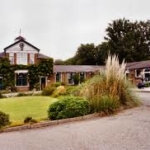 Preparations are well under way for the annual Senior Mens 'Parnells Golf Classic 2017' at Mill Hill Golf Club.  Every year it proves to be a popular and very well supported event in terms of players, advertisements and sponsors and hopefully this year will be no different.
Meeting from 12.00 – 1.00pm for complimentary breakfast and a shotgun start at 2.00pm.  During the the day refreshments will be available at the complimentary 'Half-Way House' on the course.  Post golf activities are a full carvery from 6.30- 7.00pm and a traditional music session from 9.00 -12.00pm.
Prizes are based on teams:  First, second and third; Front 9 and Back 9 and 1 x Longest Drive and 4 x Nearest the pin for Par 3 holes. Plus an additional 'surprise prize' on the evening!
This year, Gerry Gardiner from GGH Hire has stepped up to the mark again as a major sponsor and we are thrilled to announce that Ronan Byrne from Trenchco Ltd has come forward as a new major sponsor of the event.  Parnells are delighted and would like to thank both for their generosity and support.
The day will be captured by professional photography and we will be announcing winners on the website.  Details of the event are to be found in the downloads section but it is not too late to enter a team, advertise or sponsor the event, please contact Dennis Diggins on 07768 352680