21.1.2018 London CDA Activity
A very busy time approaching as courses and fixtures are planned ahead of the new season.  See details from Lloyd Colfer about a half term camp, coaching and an U17 Gaelic Football Development tournament.
A Chara,
I am delighted to announce that London GAA will be organising a Half Term Camp in Greenford (UB6 0NZ) from Monday, February 12th to Friday, February 16th.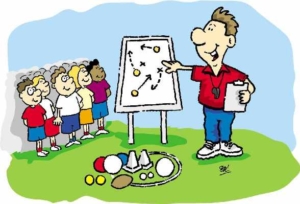 The Camp will run from 10.00 a.m. to 3.00 p.m. each day, with registration from 9.30 a.m.
London GAA is trying to provide every child in London and beyond, regardless of whether they are club affiliated or not, the opportunity to play Hurling and Gaelic Football in an enjoyable and safe environment. Our intention is for the Half Term Camp to drum up interest in our games and provide additional players for the Clubs ahead of the new season.
All boys and girls from 6 – 11 can participate with all of the equipment provided at the Camp. The cost of the Camp will be £50 per child, with a promotional offer of £80 for 2 or more children from the same family.
All are welcome and we intend to advertise this within the clubs and schools and also to promote it through our various social media outlets but please pass on the information to anyone that you think may be interested.
For any further information or queries, please contact:
Lloyd Colfer (cda.london@gaa.ie) 078 72600073.
We are running two Coaching Courses for the members of London GAA in the coming weeks.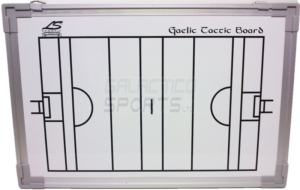 Firstly, there will be a Foundation Level Gaelic Football and Hurling (Dual) Coaching Course on Saturday, February 3rd in McGovern Park, Ruislip (HA4 6QX).
Then, we will be running a Level One Gaelic Football Coaching Course over 2 weekends:
February 16/17/18th, March 2nd/4th – all of which will be in McGovern Park, Ruislip (HA4 6QX).
The Courses are limited to 25 people and in the interest of fairness, we will only accept 5 nominations from each Club.
The Courses will run from 9 am until 5 pm with a half an hour Lunch Break at 1 pm – lunch is provided. Fridays will be from 7 pm until 10 pm.
There will theory based work and practical work involved in the Course so coaches should bring appropriate training gear/footwear.
Places are limited and will be allocated on a first come, first served basis so please contact me ASAP if you are interested in attending.
Finally, I would urge as many of you as possible to please take up this opportunity to further your coaching education which can only benefit your Club and London GAA.
London GAA U-17 Development League – Spring 2018
I am delighted to announce that London GAA will be re-launching the U-17 Gaelic Football Development Tournament in the coming weeks:
The Tournament will be played at 11-a-side to afford every Club the opportunity to field a team in their own right.
A panel will consist of 16 players for each weekend and must be handed in before 3.30 p.m. each week – panels can be changed from week to week. There will be an unlimited use of substitutes throughout the Tournament so players can come on/off.
The matches will be played every Saturday night under floodlights in Greenford (UB6 0NZ).
The Tournament will start on Saturday, February 24th and continue for 5 weeks.
The Tournament will be run in a Blitz format and the matches will be 10 minutes per half. Each team will play each other each week, with the top two teams progressing to the Final.
Points will be awarded for your final position each week e.g. 1st – 10 points, 2nd – 8 points, 3rd – 6 points etc. in the overall League Table.
There will be a 'Finals Night' on Saturday, March 24th.
The matches will start on the half hour each week (4.00 p.m., 4.30 p.m., 5.00 p.m.). If the teams are late for the starting time then they will suffer a 5 point penalty and the match will be shortened so that the other matches don't fall behind.
Every Club will have a minimum of 3 matches each week.
Players will be limited to two plays in the matches e.g. one hop and one solo or two solos.
If a player receives a YELLOW card then they receive a 5-minute Sin Bin and the team is down to 10 men for 5 minutes.
If a player receives a BLACK card then they can not come back on for the rest of the match but can be replaced by a teammate.
If a player receives a RED card then they can not come back on for the rest of the match and they can't be replaced so the team are down to 10 men for the remainder of the match. The player is also suspended for the next match.
There will be a zero-tolerance policy on dissent of any kind from players or management of any Club.
We see these matches as a vital part of their player development & a great opportunity for the young players to play the game in a competitive environment so we would encourage all Clubs to participate.
The London GAA U-17 Development Squad Management will be in attendance at these matches and this year's Development Squad will be selected after the Tournament has been completed.
Could you please let me know whether or not the Club will be participating before Thursday, February 8th at 5.00 p.m. so we can draw up fixtures for the Tournament as soon as possible.
Thank you all very much for your co-operation & I look forward to working you all again in 2018.
Is mise le meas,
Lloyd Colfer,
Community Development Administrator,
London G.A.A.
078 72600073