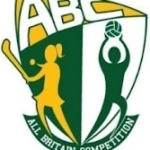 Parnells was represented across all age groups for boys and girls in this competition in Greenford. Our players did fantastically well in the Primary Schools competition and the club is delighted to congratulate St Teresa's RC School who won the Yr 5 and 6 Cup. Our Assistant Treasurer, Jackie Cox's son, Matthew, was interviewed on camera and spoke brilliantly. He and many of his team mates play with Parnells. The same for Robert Southwell who won the Shield and St Bernadettes who gave a great account of themselves.
See link for official gaa video
Our U8's and 10's loved their afternoon of gaelic which followed on from the school's competition.  On the Saturday it was the turn of the U11's and 15's boys and U12 and U14 girls.  When it comes to the competitive age groups their is an opportunity,  depending on how the teams finish in the group stages, to compete for silverware.  Both of the boys team's age groups did fantastically well and reached the cup play offs and made the semi finals but that was where the journey ended.  All players gave 100% but unfortunately it was not to be.  The U12 girls reached the semi final of the shield and the U14's also won many of their games as well.
The Sunday brought major excitement.  The U13's fielded two teams who were in different groups.  Both did well and one of them was able to go further in the Plate competition.  At each stage the team decided that the most important thing was to to enjoy the game and play the best that they could.  This got them all the way to the final.
It was a thrilling game which went to extra time.  By this stage some of the players were almost 'running on empty' bearing in mind that many of them were hurlers and had just won a hurling final and therefore played twice as many games as everyone on the pitch.  When the final whistle went we had narrowly lost and the team were devastated but the club, parents and supporters couldn't have been more proud of them.
The U17's also reached the final of the Cup competition after a very tough group stage and were also beaten.  The U18 girls were not so lucky on the day and didn't manage to progress out of their group.
Well done to all the winning teams and thank you to Provincial Council, referees, organisers, volunteers and all those behind the scenes who worked so hard over the weekend.