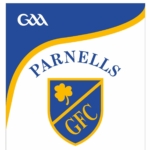 It was the U17's that were in action last Saturday playing St Clarets in the semi-final of the Championship.  Although the boys have been training, it is fair to say that lack of games hampers this age group for preparation of any competition having only played in the ABC in the summer and no completion of the League.  Having said that the boys fielded in strength, such is their appetite for the game and had a convincing victory.  They will now play in the final in two weeks' time.
The younger section of the Youth age groups have now finished training for the season but look forward to a last 'outing' which will be on the 5th of October at the James O'Brien Day organised by St. Kiernan's from 12.30pm and will feature age groups from U6-U10 and U12 Girls.  We wish everyone involved an enjoyable day.
Events:  The club's next special event is the Youth Annual Presentation Day which takes place on October 13th in Harrow Rugby Club from 2pm onwards.  This is a great day of celebration of what the club has achieved on and off the field.  More details to follow.
We would like to wish the families of Neil McNamara and James Smith our sincere condolences.  Neil's grandfather, Dan Lynch and James's grandmother, Lily Smith both recently passed away.  May they both Rest in Peace.
O14 girls and U17 boys are still in training, times and days as organised by their respective managers at either Harrow Rugby Club or Northwick Park.  Even though the season is drawing to a close, Parnells are always happy to welcome new players at our bases, Harrow Rugby Club and Northwick Park, across all age groups and ability.  For U6-17 please contact Colin McGuinness (07779 340398) or Veronica Bailey (07768 635534) and for the Senior/Junior teams, please contact Tony Griffin (07966 160999) or Dennis Diggins (07768 352680).