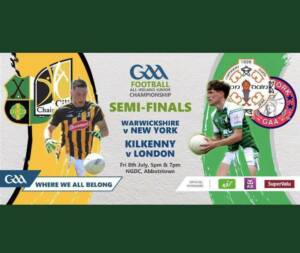 Excitement is growing in London GAA circles as the London Junior team prepare to travel to Dublin this weekend to play in the All Ireland Junior Championship Semi-Final on Friday 8th July 7pm in NGDC, Abbotstown.  The winner to play either Warwickshire or New York on Sunday in Croke Park before the Senior All Ireland Semi-Final.
The team consists of all British born lads who have played football from a young age with many of the Youth sections of a range of clubs in and around London.  Parnells have five players involved:  Ryan Forde (28), Connor Spinks (24), Josh Obahor (22), Eoghan Reilly (19) and Darragh Griffin (18).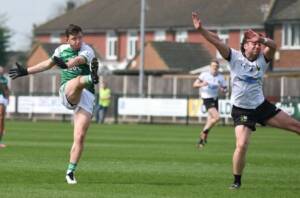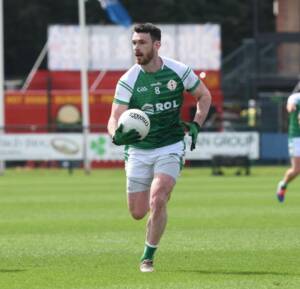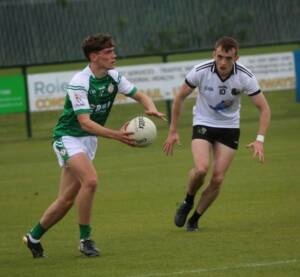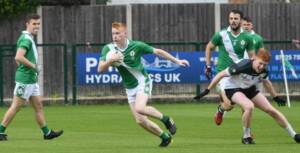 Their campaign began earlier in the year when training and a selection process started, led by the management team of Stephen Lynch, Fergal Cunningham and John McNamara.  Games started in April and London beat Warwickshire, Scotland and Lancashire respectively and culminated in London winning the All Britain Junior title in Ruislip on the 28th May against Warwickshire.
Our Parnells players are part of a very strong side with representatives from other London Clubs:  Harlesden Harps, St. Clarets's, St. Kiernans, North London Shamrocks, Taras and Tir Chonaill Gaels.  Like ourselves, most have developed their youth sections and now London are benefitting from this and producing a group of very high calibre players.  Over the years, our players have won numerous youth titles across the age groups and are also been considered for the London Senior team.  Both Ryan and Connor having previously been involved (injuries precluded them in the past couple of years) and Darragh, Josh and Eoghan all part of the development squad this year.
Parnells are extremely proud of their achievements and hope they can come back with a trophy for us all to celebrate.  There will be plenty of support for them this weekend from friends, family and all London gaels past and present.
Londain Abu