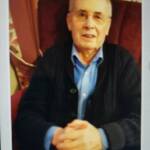 It is with great sadness that the club recently learnt of the passing of a former player and friend of the club, Tom Dunleavy.  Tom hailed from Bohola, Co Mayo and joined Parnells in 1956 playing his first game (a challenge match in September) for the club in Watford.
In 1958 he was part of the team that won the Junior Championship.  That day he played as left full back and held that position for a number of years, winning an Intermediate Championship in 1959 and the Tipperary Cup soon after and two Senior Championship titles in 1962 and 1966.
Tom was part of a successful team that laid the foundations of future success for the club and he was held in high esteem.  Many former players remember him well.  His later years were spent in in Fulham, South London.
Funeral arrangements:  In the 8th September 2022, in repose at Blake & Horlock, 27 Silver St, Enfield 2pm and arriving at Enfield Crematorium, South Chapel at 2.30pm.  Parnells extend our deepest sympathies to his family.  May he rest in peace.