A fantastic end to the season, Parnells Men won both the Division 2 and Reserve League finals played over the last 2 weekends.  The victories for both teams reflected their form throughout the season and the result of teamwork and months of dedicated training.
The Reserve League Final played on the 21st of October saw a resounding victory for us, beating Tir Chonaill Gaels 8-18 to 0-04.  An unbelievable effort from all the team with a result that reflected the game.  A commanding lead was built up with the end of the first half standing at 5-07 to 0-04.  The second half, Parnells were relentless and more goals and points were added.  10 players in all with their names on the score sheet.  Two players netted hat tricks:  Jamie Logan and Cathal Fee with Aidan Callanan adding two goals when he came on as substitute in the second half.  A game that should have been played earlier in the season was always going to be difficult and we thank Tir Chonaill Gaels for fielding and enabling the game to be played.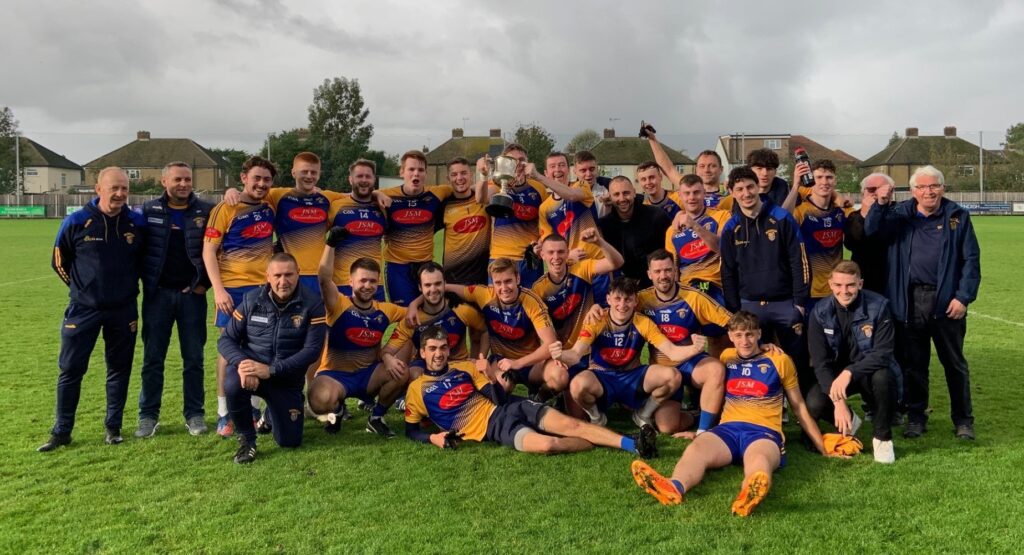 Not all players that have participated throughout the season were available.  For example, Ruairi O'Connor (Goalie) was called up for the Senior game the following week and replaced by Patrick Woulfe who has been a great addition to the team.  Students who started University found it difficult to return and others had commitments which clashed with the date of the Final.  All were missed on the day.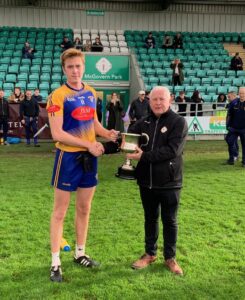 All those players who played with the Reserves throughout the year have demonstrated commitment, passion and resilience and should be proud of their achievements in the season of 2023.
Team on the Day
1 Patrick Woulfe, 2 Tom Flannagan 3 Aaron O'Reilly 4 Alan Callanan 5 Jack Flannagan 6 Aidan Brennan 7 Brian Quinn 8  Ciaran Griffin (0-02) 9 Daniel Horgan (0-01) 10  Connor Griffin (0-01) 11 Conall White 12 Cathal Fee (3-03) 13 Caolan McLaughlin 14 Richie Dempsey (0-1f,2) 15 Jamie Logan (3-01).
Substitutes:  19 Dermott Slevin (0-02) for Connor Griffin, 21 Jack Curd (0-01) for Brian Quinn, 18 Aidan Callanan (2 – 02) for Caolan McLaughlin, 17 Caoilte Healy (0-01) for Richie Dempsey.  10 Connor Griffin returned to the field for 9 Daniel Horgan.  Fran O'Curraighin and George Carroll not used.
By Irene Sheridan
Sat 4th Nov